Bipolar disorder is one of the brain disorders that causes abrupt shifts in energy, temperament, and the ability to function normally. People with bipolar disorder experience acute emotional shifts, known as mood episodes, that typically occur over the course of days to weeks. The mood episodes are either manic or depressive, two extreme emotional states. Additionally, individuals with bipolar disorder typically experience periods of neutral mood. After appropriate treatment, however, people with bipolar disorder can live a full and productive life. Bipolar disorder is not as uncommon as other neurological disorders, as evidenced by the prevalence statistics.Normal individuals also experience mood swings and fluctuations, but bipolar disorder patients experience longer-lasting mood swings. Moreover, a normal person's mood changes do not result in excessive behaviors that disrupt the daily routine and prevent normal functioning. Bipolar disorder causes abrupt mood swings and extreme levels of inappropriate behavior, making it difficult to interact socially and perform daily tasks. Bipolar disorder negatively impacts the patient's relationships with peers and family by causing difficulties in communicating and normal behavior.
Eighty to ninety percent of individuals with bipolar disorder have a relative with depression or another mental disorder. There are three types of bipolar disorder: cyclothymic disorder, bipolar I, and bipolar II. These three varieties of bipolar disorder have distinct effects on patients. Environmental factors, such as substance abuse, alcohol abuse, sleep disturbances, and stress, can also contribute to the development of bipolar disorder. Despite the fact that the definitive cause of bipolar disorder is unknown, studies indicate that an imbalance of chemicals in the brain disrupts brain activity.
The average age of onset for bipolar disorder is nearly 25 years old, and women are more likely to suffer from this mental disorder due to their greater susceptibility to emotional changes. Individuals with bipolar disorder may also suffer from substance misuse disorders, attention-deficit hyperactivity disorder (ADHD), and anxiety disorders. Bipolar disorder sufferers may be at a greater risk of attempting suicide than the general population. Depression caused by bipolar disorder may last for weeks or months, leaving the patient emotionally drained. Nearly 5 million Americans, or 2.8% of the adult population, have been diagnosed with bipolar disorder.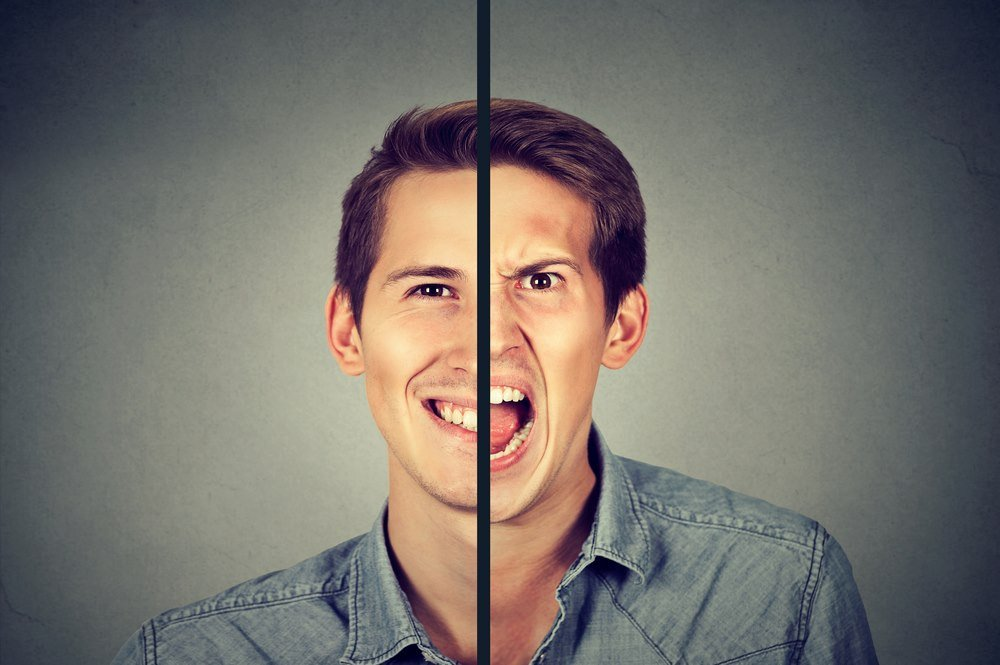 A severe manic episode may result in several days or weeks of hyperactive, euphoric behavior. Some patients with bipolar disorder experience mood swings numerous times per year, while others experience them infrequently. Although bipolar disorder requires lifelong treatment, patients can manage mood swings and other symptoms by considering therapy and other behavioral treatments. A person with bipolar disorder experiences feelings of hopelessness or sadness and falls into a profound depression by losing interest in most activities. Bipolar disorder is characterized by feelings of unusual irritability, energy, euphoria, and hypomania. The mood swings caused by bipolar disorder can impact a person's activity, judgment, sleep, ability to think clearly, behavior, and vitality.
15 Common Bipolar Disorder Symptoms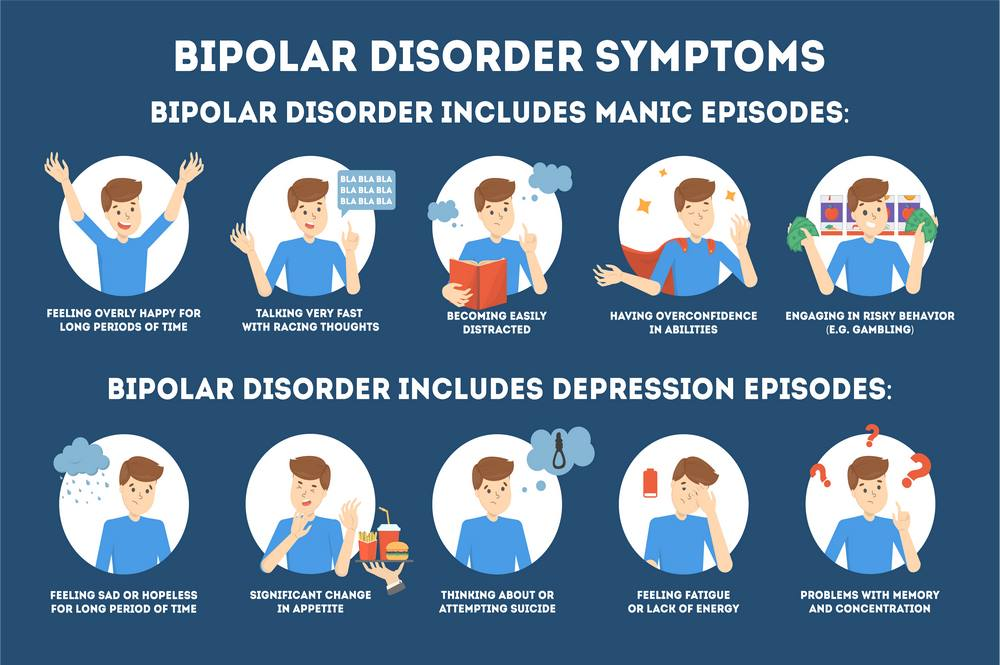 Mania, hypomania, and depression are a few of the different varieties of bipolar disorder symptoms. Different varieties of bipolar disorder can result in unpredictability in the patient's behavior and mood, leading to potential difficulty and distress in daily life. Bipolar disorder can result in hazardous and severe manic episodes and prolonged periods of depression. Importantly, the symptoms of bipolar disorder may fluctuate over time for different individuals. The symptoms of mania and hypomania are identical, but these are two distinct categories of mood episodes. Mania may induce psychosis and necessitate hospitalization, whereas hypomania is less severe than mania and causes more evident problems at school, social activities, and the workplace.
Depressive mood episodes are characterized by symptoms that impede daily activities such as education, work, social activities, and relationships. A depressive episode of bipolar disorder is characterized by the presence of two or three symptoms, such as melancholy, anxiety, appetite loss, or psychosis. In addition, the timing of symptoms may change with the seasons and during pregnancy. Because the pattern of manic or depressive mood changes is distinct, it is quite difficult to identify the symptoms of bipolar disorder in children. During depressive or manic episodes, adolescents and children's moods fluctuate quickly.
In bipolar disorder, the dramatic episodes of low and high moods do not follow a fixed pattern. A person may experience the same state of mind, either mania or depression, multiple times before experiencing the opposing emotion. The mood episodes may occur over the course of months, weeks, or even years. The severity of bipolar disorder symptoms varies from patient to patient and can increase or decrease over time. Here are fifteen signs and symptoms of bipolar disorder: