Spinal muscular atrophy (SMA) is a collection of inherited disorders characterized by the absence of specific nerve cells, i.e., motor neurons in the spinal cord. As they receive nerve impulses from the brain, the motor neurons of anterior horn cells are essential for generating muscle movement. Then, via peripheral nerves, they send signals to the effector organs (muscles) in order to elicit a response. In SMA, there is progressive and incremental muscle atrophy, also known as muscle wasting. The loss of motor neurons as a result of a genetic flaw also contributes to muscle weakness. Recent research indicates that the age of onset and the severity of symptoms are prognostic factors for the life expectancy of spinal muscular atrophy patients.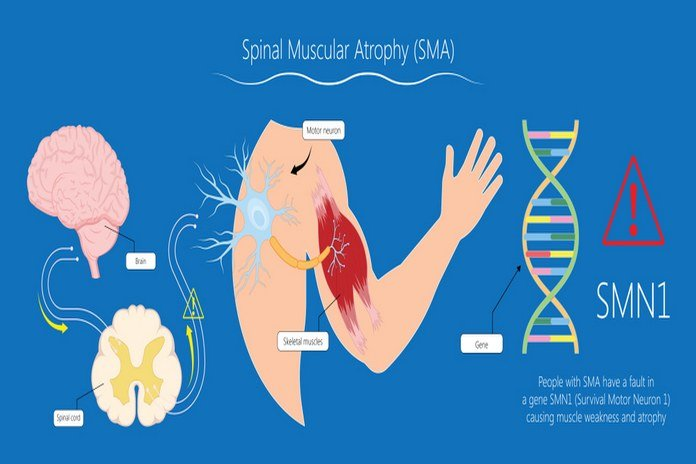 Moreover, the loss of muscle neurons typically occurs in the proximal muscles, particularly in the back, hips, and shoulders. As the proximal muscles are involved in voluntary body movements such as head control, walking, and sitting, their progressive atrophy causes disabilities in children and adults. The primary cause of spinal muscular atrophy is genetic mutation, which results in the transmission of this fatal disorder to future generations. The mortality and morbidity associated with this neuromuscular disorder are inversely proportional to the severity of injury to the respiratory muscles.
The majority of instances of spinal muscular atrophy occur in infants and newborns. Almost 68 percent of children with spinal muscular atrophy die before their first birthday, and nearly 80 percent die before their fourth birthday. A growing number of infants are surviving due to the development of innovative apparatus and technologies. The increased life expectancy of children is a result of improvements in nutritional and respiratory care.